Making friends is a skill I still have yet to master. To be honest, I haven't been actively trying since the third grade. When I was in grade school I transferred four times within five years before eventually being home-schooled until I graduated high school. So, that provides some explanation for my lack of refined social skills. Naturally, I gravitated to books and television as not only a source of entertainment but as a way to have company without any effort expected on my part. Stories will always be the place I feel most comfortable. And though it's not a cure by any means, it makes the dark days a little less lonely. These are the characters have been my friends in throughout various important moments of my life.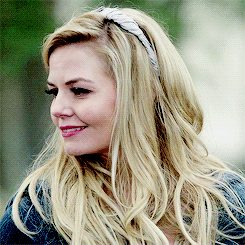 Emma Swan – Once Upon a Time
On a surface level, there's not about my life that allows me to identify with Emma. No matter how much I hope, I'm not a displaced fairy tale character with royal parents and happy endings constantly on the horizon. And her tragic backstory doesn't intersect with my own family history. But, her feelings and experiences with abandonment hit home.
When I originally spoke up about my mental health problems I was brushed off by my family. I was instantly lonely after realizing that the people who were expected support me at my lowest were nowhere to be found. Throughout the series, time after time, Emma's hits a dark point with no one around to pick her back up. Instead, she moves forward for herself. She's a survivor. She's sloppy about it and that's what I love about her. She reminds me surviving doesn't have to look perfect.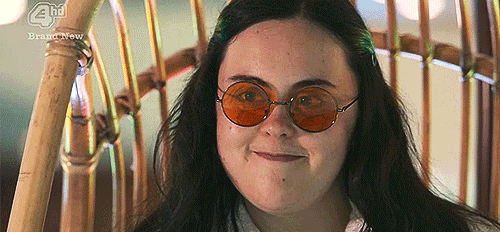 Rae – My Mad Fat Diary
This series came at the perfect time of my life and I'm forever grateful for its existence. Rae struggles with an eating disorder and the series explores how she learns to manage her intrusive thoughts while balancing her friendships. I was in my second year of university when I watched the first episode. University wasn't the space I'd imagine after years of society telling me it would be home to some of my best memories. And I was trying to re-invent myself like Rae but failed miserably.
Rae has an amazing way with people. Watching her with her friends made me long for someone like her in my own life. She was caring and non-judgmental (once she got over her jealousy). When I wasn't wishing she was my friend, I was tearing up at how her thoughts about herself mirrored my own self-hatred. There's one particular scene from the series I always go back to because it has given me one of the best tools for dealing with really bad self-talk days.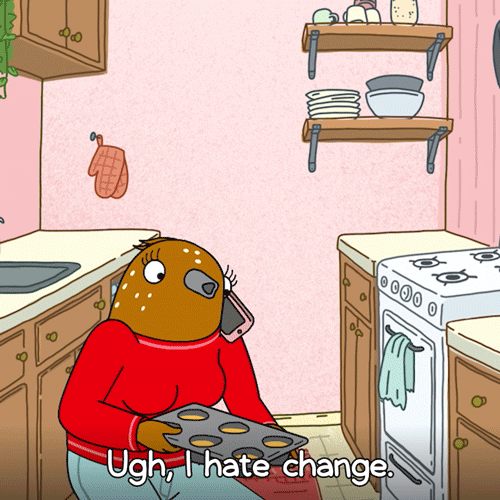 Bertie – Tuca & Bertie
I recently finished season one of Tuca and Bertie, and in an instant, Bertie became a comforting favorite. Her life mirrors what I've been experiencing since graduating from university. I briefly moved in with my boyfriend and got a job doing something that pays the bills but isn't the most stimulating. And, now, I'm trying to hang onto the things that make me happy, like she does when it comes to baking.
Seeing her fight for a promotion at work after originally being insecure about talking to her boss was encouraging. I'm up for a promotion and battle thoughts of insecurity about the whole situation. Bertie is a snapshot of my present. And it's nice to be reminded I'm not the only one that is anxiously stumbling through my days, attempting to feel comfortable outside of my safe zones.
~
I can't be the only one who finds solace in fictional characters. Share some of yours below! I'd love to get some show/book recommendations. Your favs could also be potential candidates to add to my carefully curated "friend group" – cause I'm always on the hunt for more characters to add. Yes, you can sit with us.